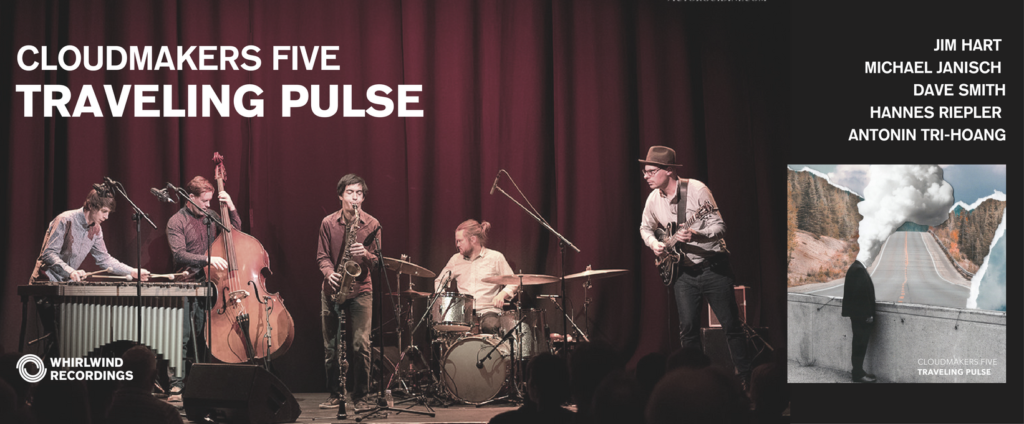 We're very excited to announce the debut release of our new extended line- up -  Cloudmakers Five – Traveling Pulse – for February 23rd, 2018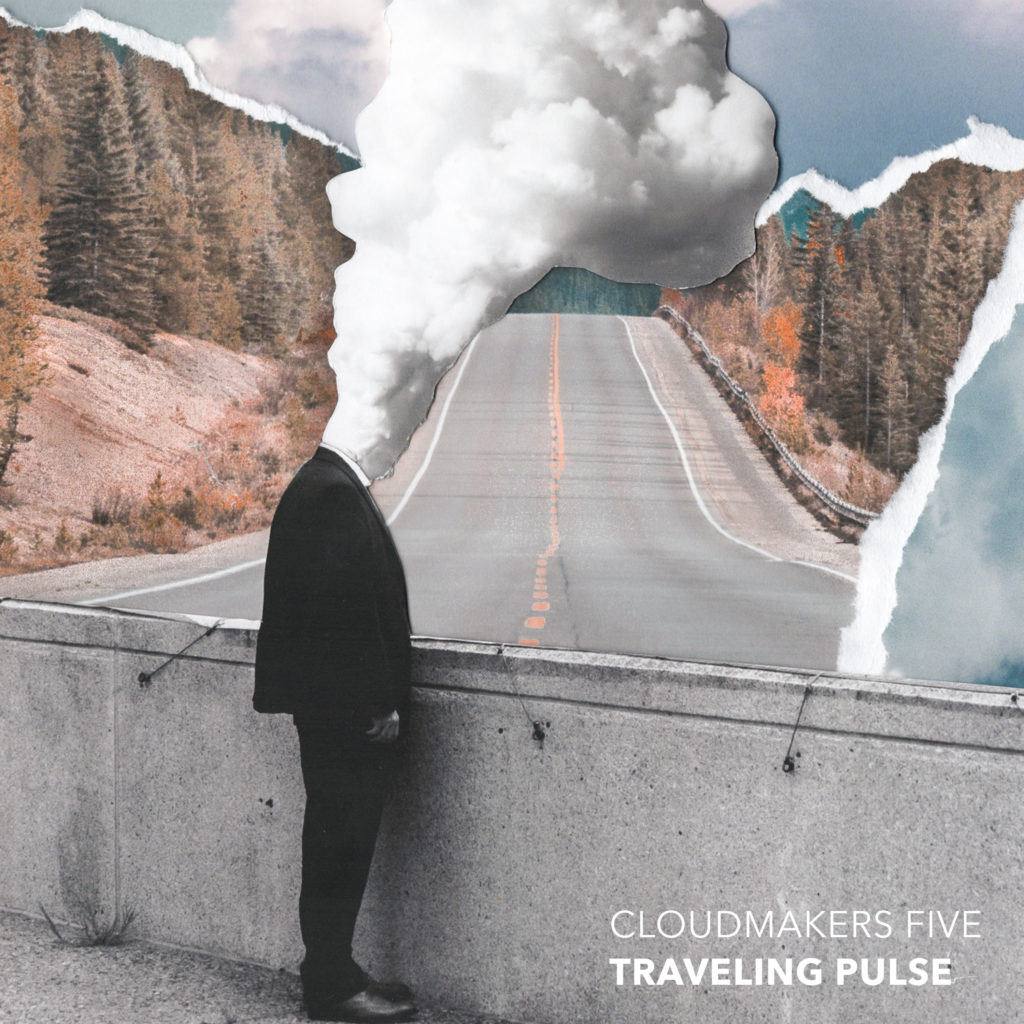 Press release from Whirlwind Recordings:
Under the leadership of vibraphonist Jim Hart, Cloudmakers Five is the new band grown from his long-standing Cloudmakers Trio with Michael Janisch and David Smith, now augmented with Austrian-born guitarist Hannes Riepler and French-based alto saxophonist Antonin Tri Hoang.
The core trio represents the culmination of over a decade of musical growth between Hart, Janisch and Smith. With their uncompromising approach, Cloudmakers Trio has been known to effortlessly marry the complex with accessibility, the improvised with composed, and showcase original music that lies somewhere between New York's downtown sound and the modern European tradition – their music defies easy category yet draws influence from a diverse range of traditions, featuring the under-exploited format of the vibraphone trio. While pushing the boundaries of what can be done with this instrumentation they remain devoted to in the moment risk taking, a deep groove and strong melodies.
After a North American tour taking in Rochester, Vancouver, Vitoria and Twin Cities Jazz festivals, and a
very well received
inaugural UK tour where they recorded live at the Vortex,
Cloudmakers Five
will release
Traveling Pulse
on February 23 2018 with a European tour to support.
The album will be available in vinyl, cd and all digital formats. More info to come.
.
JANUARY Euro Tour
Here are the current tour dates, check back for more info as it develops:
11. Birmingham Conservatoire – day – Birmingham, England
11. East Side Jazz Club – night – Birmigham, England
12. Verdict Jazz Club – Brighton, England
16. Lille Ole Bull, Bergen Live, Bergen, Norway
17. Jazz Bar, Edinburgh, Scotland
18. Blue Lamp, Aberdeen, Scotland
19. Aberdeen University, Aberdeen, Scotland
​20. Vortex Jazz Club, London OFFICIAL ALBUM RELEASE PARTY
21. Groove Tots & Sam's Kitchen, Frome, England
22. Wells Cathedral School, Wells, England
23. Crane Lane Theatre, Cork, Ireland
25. Bonnington Theatre, Nottingham, England

Posted on Nov 28, 2017 by cloudmakerstrio.
Older Posts »